Appliance RecallChek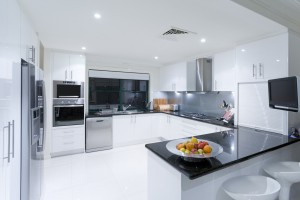 When you buy a home, some or most of the appliances in the house will usually be included in the purchase. Part of our home inspection process is to check these appliances to make sure they are functioning properly. But how do you find out if any of these appliances have been recalled because of some type of defect or problem? We use Appliance RecallChek for the Indiana home inspections we perform.
During your home inspection, we send the appliances' product numbers to this service, and the numbers are searched for to see if there have been safety recalls on any of the appliances.
If any of the appliances are on the recall list, you will get instructions on what to do to verify the recall and have the appliance repaired or replaced.
Appliance RecallChek from INSPEKT
If you are looking for one of the most comprehensive home inspections in Indiana, then you have come to the right place. Appliance RecallChek is just one of many services that INSPEKT offers for free to ensure you are getting the most comprehensive home inspection!
Call us at 844-467-7358 to schedule your home inspection or to learn more about Appliance RecallChek, or you can